Spider Control Newcastle
Fully Licensed & Insured

100% Guaranteed Result

Child & Pet-Friendly Pest Control

Mobile EFTPOS Payment Option

Experts in Spider Control Services

Licensed and Insured Pest Controllers

Over 18 Years of Combined Experience

Residential and Business Pest Control Treatments
Experts in Spider Control Newcastle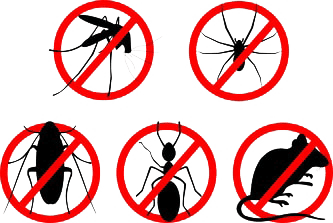 All About Spider Pest Control
Are you looking for Spider Control in Newcastle, as well as Maitland, Lake Macquarie & Cessnock? Like many other pests, spiders often come indoors when the weather turns cold, looking for shelter and warmth. The end of summer and the start of fall is the spider mating season when male spiders will search for a mate – indoors. There are only one species of spider that is vegetarian, out of over 40,000. They are often attracted by other insects, particularly small flies, which can be trapped in their webs.
However, when it comes to spiders, it is best not to generalize too much, as there are many species and varieties. Some spiders prefer moist conditions, some live in webs, others in crevices. Many kinds of spiders can be gotten rid of simply by cleaning the house, removing webs, vacuuming regularly, and sealing up the house so no spiders can easily enter.
The most common kinds of spiders are the house spider (often attracted by flies) and the wolf spider (found in moist and damp environments). While it is possible to get rid of these infestations yourself, certain kinds of spiders will need professional services. Poisonous spiders like the Sydney funnel-web come out in spring when the weather starts to warm and while the soil is still damp from winter rains.
Looking for the best Pest Control Newcastle has to offer? Click here to request for a quote.
What Other Pests Do You Deal With?
As a leading company that deals with all types of pests in Newcastle, Maitland, and Lake Macquarie, we make sure to provide our clients with the complete list of types of pests that we can effectively terminate. These are:
Spiders keeping you on your toes inside your premises? Call us now on  (02) 4956 3169 for the best Spider Pest Control near you!
What Are The Most Dangerous Types Of Spider?
The most dangerous kinds of spiders include the Black Widow Spider and the Brown Recluse Spider. These are well-known and publicized. While both of these spiders represent a threat to humans, this is only the case when they are disturbed. They prefer quiet, secluded areas so they can prey on insects.
Can You Spider Proof A House?
Due to the variety and nature of spiders, it is impossible to completely spider-proof a house. But there are certain things you can do to minimize them. Seal up doors and windows and clean the house frequently. You are always going to find a spider or two, but if you tend to your home regularly you will prevent a serious infestation.
What Kind Of Spider Control Services Do You Offer?
Hunter and Coast Pest Control offers all aspects of spider control and spider treatment including;
Spider control
Spider removal
Spider extermination
Spider treatment
Redback spider control
Spider safe control – pet safe spider spray and child safe
Funnel-web spider treatment
Home spider control and home spider treatment
Garden spider spray treatment and spider elimination
Commercial spider control, treatment, and spraying
Spider infestation treatment
Spray spiders – redback spider spray, funnel-web spider spray
We also offer:
Want to experience the best wasp control services in Newcastle? Call us today on (02) 4956 3169 or send us FREE quotes. We have excellent pest control services in Newcastle, as well as in Maitland, Lake Macquarie & Cessnock that will surely save your day.
Testimonials
Had James come and complete a pest spray today, he was very efficient, friendly, polite and most importantly professional, he was knowledgable on the product and was happy to answer any questions or concerns I had, very happy with the level of service received today, if the product works half as well as the level of service I'll be an extremely satisfied customer.
maddison ellis
2023-10-16
I have been going to these guys for a few years now for pest control. I haven't been let down once. They are reliable, down to earth and happy to help. I won't go anywhere else.
Owner of The Big Treehouse Preschool New Lambton Today Hunter and Coast Pest control did a late 6pm pest control at our preschool premises. What can I say!!!!! First we had the honour of meeting a young gentleman Max very well spoken and professional 👏 went far and beyond to help. Today we have a little visit from a bird in our indoor playground. We couldn't get it out from the roof area all day both staff and children were upset and concerned. Max was happy to help in anyway he contacted another staff member that had clocked off for the day. Another lovely gentleman Ben returned with equipment to remove the bird. Massive thankyou to both Max and Ben not only did you go far and beyond to help but you have made all the kids at The Big Treehouse happy that the bird wasn't harmed. I would highly recommend this company and the staff. Look forward to seeing you for our pest control in 6 months Kind regards Alison Banek
James from Hunter & Coast Pest & Handyman Services was excellent. Easy to book. Great communication, arrived on time, friendly, clean and efficient! Even gave me a recommendation for a treatment to stay on top of the ants.
Have used hunter and coast pest control for years and couldn't be happier. They were on time, cost effective and helped get rid of all my pests. Customer service is second to none and I recommend them to everyone! Thanks team!!!
Jasmine Griesberg
2023-09-28
Professional and effective! Can't ask for much more thanks gusy!
Nice lady who did the job and a good company to deal with