Same Day Pest Control Newcastle, Maitland, Lake Macquarie & Cessnock
Specialists in Same Day Pest Control Services

Licensed and Insured Pest Controllers

Fast and FREE Quotes

100% Guaranteed Results

Residential and Business Pest Control Treatments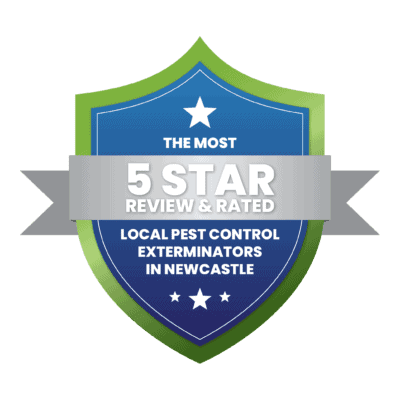 Experts in Same Day Pest Control Newcastle, Maitland, Lake Macquarie & Cessnock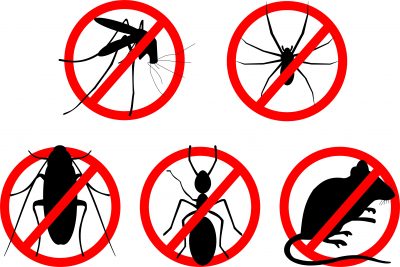 All About Same Day Pest Control
Some kinds of infestations simply cannot wait until tomorrow. Certain bugs are just unpleasant – cockroaches, fleas, ticks, termites, rats – and the problem has to be dealt with. At Hunter and Coast, we understand that people need to have same day pest control to remove the problem. We offer these services 24/7 to deal with pests.
Simply give us a call and we will be out for a visit for same Day Pest Control in Newcastle, Maitland, Lake Macquarie & Cessnock, and the surrounding areas. We have experience with a huge variety of pests and use the best products and equipment. All of our technicians are licensed and insured, capable of handing infestations in both residential and commercial property.
Don't try to handle a pest infestation yourself, unless you know what you are doing. Give us a call on  (02) 4956 3169 and we'll get rid of the problem. Quotes are fast and free.
What Same Day Pest Control Services Do You Offer?
Hunter and Coast Pest Control offer a same day pest control service – 24 hour/7 Days a week same day pest control and same day pest treatment to Newcastle and the surrounding area. When you need pest control or pest removal that day! Emergency pest removal service and instant pest control quote and services including;
Same Day Spider Control
Same Day Ant Control
Same Day Mosquito Control
Same Day Silverfish Control
Same Day Mite Treatment
Same Day Termite Control
Same Day Pantry Pests Removal
Same Day Army Worm Control
Same Day Borer Control
Same Day Pest Spray
Same Day Tick Control
Same Day Rodent Control
Same Day Possum Control
Same Day Rat Control
Same Day Mice Control
Same Day Flea Control
Same Day Fly Control
Same Day Cricket Control
Same Day Clothes Pests Removal
Same Day End of Lease Pest Spray
Same Day Complete Pest Treatment
Same Day Cockroach Control
Same Day German Cockroaches Control
Same Day Insect Control
Same-Day Bed Bug Control
Same Day Wasp Control
Same Day Bird Removal
Same Day Pest Treatment
Same Day Pest Removal
Same Day Pre Purchase Pest Inspections
Same-Day home pest treatment
Same Day Commercial pest control, pest treatment, and pest spraying
Same Day pest infestation
Same Day exterminator and extermination
What Is The Most Common Method Of Pest Control?
The most common method of pest control is the use of pesticides—chemicals that either kill pests or inhibit their development. Pesticides are often classified according to the pest they are intended to control. Usually, a member of the species will ingest a poisonous substance and this will be passed along to other pests. This includes ants and termites. You can also control pests with practical techniques including physical barriers, insulation, heating, ventilation, and simply cleaning the house with an organic solution. But once a pest is on the property, then a more drastic solution is necessary.
Can I Stay At Home After Pest Control
You will usually have to stay away from the home for a few hours when the house is being treated. In certain instances, you may have to stay away from the home for up to 24 hours.
But it will all depend on the type of infestation and the treatment solution.
What Is The Main Chemical Used For Pest Control?
Pyrethrins and Pyrethroids are the most common pest control substances. Chemicals in this class include the active ingredient Permethrin. These substances are made to mimic botanical insecticides, specifically varieties of chrysanthemum that are toxic to insects.
We offer quick, easy, and hassle-free Same Day Pest Control Give us a call on  (02) 4956 3169 – quotes are fast and free.
Testimonials
Had James come and complete a pest spray today, he was very efficient, friendly, polite and most importantly professional, he was knowledgable on the product and was happy to answer any questions or concerns I had, very happy with the level of service received today, if the product works half as well as the level of service I'll be an extremely satisfied customer.
maddison ellis
2023-10-16
I have been going to these guys for a few years now for pest control. I haven't been let down once. They are reliable, down to earth and happy to help. I won't go anywhere else.
Owner of The Big Treehouse Preschool New Lambton Today Hunter and Coast Pest control did a late 6pm pest control at our preschool premises. What can I say!!!!! First we had the honour of meeting a young gentleman Max very well spoken and professional 👏 went far and beyond to help. Today we have a little visit from a bird in our indoor playground. We couldn't get it out from the roof area all day both staff and children were upset and concerned. Max was happy to help in anyway he contacted another staff member that had clocked off for the day. Another lovely gentleman Ben returned with equipment to remove the bird. Massive thankyou to both Max and Ben not only did you go far and beyond to help but you have made all the kids at The Big Treehouse happy that the bird wasn't harmed. I would highly recommend this company and the staff. Look forward to seeing you for our pest control in 6 months Kind regards Alison Banek
James from Hunter & Coast Pest & Handyman Services was excellent. Easy to book. Great communication, arrived on time, friendly, clean and efficient! Even gave me a recommendation for a treatment to stay on top of the ants.
Have used hunter and coast pest control for years and couldn't be happier. They were on time, cost effective and helped get rid of all my pests. Customer service is second to none and I recommend them to everyone! Thanks team!!!
Jasmine Griesberg
2023-09-28
Professional and effective! Can't ask for much more thanks gusy!
Nice lady who did the job and a good company to deal with