Termite Control In Newcastle
Fully Licensed & Insured

100% Guaranteed Results

Child & Pet-Friendly Pest Control

Mobile EFTPOS Payment Option

Licensed and Insured Pest Controllers

Experts in Termite Control Services

Over 18 Years of Combined Experience

Residential and Business Pest Control Treatments
Experts in Termite Control In Newcastle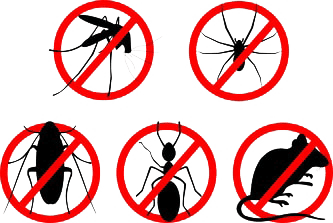 All About Termite Control
Hunter And Coast Pest Control have a lot of experience with termites, the wood-loving insect often mistaken for ant. Termites like humid environments and can bring down an entire structure if they are not dealt with. Termites never sleep, they build their colonies 24/7, and there can be over 1 million of them in a single colony. Some queens can lay over 5,000 eggs in a single day.
The main competitor to the termite is the ant. Sometimes, an ant colony will go to war with a termite colony. Each species will have a distinct class of warriors that invade each other. The best way to prevent termites is to have a space between the earth and your dwelling. This will prevent them from hopping to the building.
Once you have an infestation, then you will need to hire professional services. Termites are not easy to deal with, and unless you get rid of the entire swarm, they will simply come back. The best method is always prevention, which can also include hygiene, insulation, and ventilation. The Four most common ways to treat termites include
Biological Treatment
Chemical Treatment
Termite Baits
Structural Prevention
Termite trouble? Give Hunter and Coast Pest Control a call on  (02) 4956 3169 for a fast, free, quote today!
How much does the termite control cost?
The cost of termite control depends on the method, as well as the severity and extent of infestation. Eradicating an existing infestation can be done through chemical treatments that normally range around $200 to $500 for an average three-bedroom property. Preventing future infestations is more expensive at around $3,000 for a termite barrier or termite baiting, but it would still save you money compared to much more expensive structural repairs.
What Other Pests Do You Deal With?
As a leading company that deals with all types of pests in Newcastle, Maitland, and Lake Macquarie, we make sure to provide our clients with the complete list of types of pests that we can effectively terminate. These are:
Ant Control
Army Worm
Bed Bug Control
Bird Removal
Borer
Cockroach
Mites
Mice
Possums
Spiders
Mosquitos
What Treatments Do You Offer For Termites?
Hunter and Coast Pest Control offer all aspects of termite control and termite treatment including:
Termite control
Termite treatment
Termite inspection
Termite removal
Termite extermination
Termite spray
Commercial termite control, treatment, and spraying
Termite thermal imaging to detect termite activity in the walls, floor, ceiling, and other timber structures.
Timber termite treatment
Home termite control and home termite treatment
Garden termite spray treatment and termite elimination
Frequently Asked Questions About Termite Control
We also offer:
Want to experience the best wasp control services in Newcastle? Call us today on (02) 4956 3169 or send us FREE quotes. We have excellent pest control services in Newcastle, as well as in Maitland, Lake Macquarie & Cessnock that will surely save your day.
Testimonials
Had James come and complete a pest spray today, he was very efficient, friendly, polite and most importantly professional, he was knowledgable on the product and was happy to answer any questions or concerns I had, very happy with the level of service received today, if the product works half as well as the level of service I'll be an extremely satisfied customer.
maddison ellis
2023-10-16
I have been going to these guys for a few years now for pest control. I haven't been let down once. They are reliable, down to earth and happy to help. I won't go anywhere else.
Owner of The Big Treehouse Preschool New Lambton Today Hunter and Coast Pest control did a late 6pm pest control at our preschool premises. What can I say!!!!! First we had the honour of meeting a young gentleman Max very well spoken and professional 👏 went far and beyond to help. Today we have a little visit from a bird in our indoor playground. We couldn't get it out from the roof area all day both staff and children were upset and concerned. Max was happy to help in anyway he contacted another staff member that had clocked off for the day. Another lovely gentleman Ben returned with equipment to remove the bird. Massive thankyou to both Max and Ben not only did you go far and beyond to help but you have made all the kids at The Big Treehouse happy that the bird wasn't harmed. I would highly recommend this company and the staff. Look forward to seeing you for our pest control in 6 months Kind regards Alison Banek
James from Hunter & Coast Pest & Handyman Services was excellent. Easy to book. Great communication, arrived on time, friendly, clean and efficient! Even gave me a recommendation for a treatment to stay on top of the ants.
Have used hunter and coast pest control for years and couldn't be happier. They were on time, cost effective and helped get rid of all my pests. Customer service is second to none and I recommend them to everyone! Thanks team!!!
Jasmine Griesberg
2023-09-28
Professional and effective! Can't ask for much more thanks gusy!
Nice lady who did the job and a good company to deal with