Pre-purchase Pest Inspections in Newcastle
Specialists in Pre-Purchase Pest Inspections

Licensed and Insured Pest Controllers

Fast and FREE Quotes

100% Guaranteed Results

Residential and Business Pest Control Treatments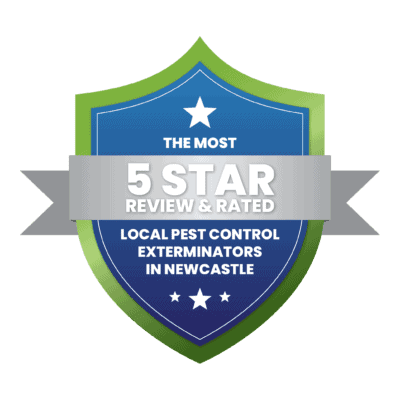 Experts in Pre-purchase Pest Inspections Newcastle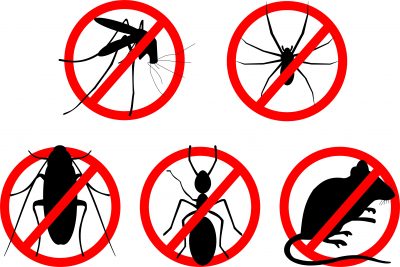 All About The Pest Inspections
If you are planning on buying a house in Newcastle, and the surrounding areas, then it's essential to get a pest inspection before you do. It is the buyer that has to pay for the pest inspection, not the seller. Given the price of the inspection relative to the price of the property, it is better to ensure it is done correctly anyway. You don't want to move into a home to find pests – it will sour the entire purchase.
The pre-purchase pest inspections can do more than identify existing problems before they grow bigger. Some homes and commercial properties are liable to have an infestation of some kind due to the way they have been set up. There should be no direct connection between the earth and the building without some form of insulation. Failure to properly insulate a building can also encourage pests to come in.
Paying for a building and pre-purchase pest inspections will give you a better idea of the overall condition of the property. You'll know of any major and minor structural issues, maintenance problems, safety hazards, and evidence of previous or current pest activity/infestation.
There is no way you should move into a property without doing a pest inspection first. Hunter and Coast can ensure that the area is suitable for habitation. We will check for all the typical pests – rodents, ants, termites, cockroaches, mites, spiders, fleas, flies, mosquitos, and anything else that could be an issue.
How Much Do Pre-Purchase Pest Inspections Cost?
A pre-purchase pest inspection normally starts at $250 for the average 100 square meter apartment. For a three- to four-bedroom home that's around 200 to 250 square meter in size, expect the cost of pest inspection to range around $350 to $500. The cost of pest inspection normally depends on the size of your property. Call Hunter and Coast on 0431 457 858 to get a fast and free quote on your pest inspection today.
Call us on 0431 457 858 to ensure that you get the property you deserve – free of pests.
What Kind of Pest Inspections Do You Do?
Hunter and Coast Pest Control offers all aspects of pre-purchase property pest inspections, pest control, and pest treatment including;
Pre-purchase pest inspection
Property pest inspections
Home pest inspections
Pest inspectors (as part of a pest and building inspection)
Property pest reports before purchasing a property
Full property pest report and property inspections by our qualified pest inspectors to ensure you don't buy a house with pest problems
How long does it take to do pre-purchase pest inspections?
Pre-purchase pest inspections is a time consuming process that normally takes as much as two hours for a three- to four-bedroom home. An inspector will check every nook and cranny of your property, even spaces that people don't often pay attention to. Several factors affect the length of the inspection such as the size of your home, the condition of your clutter and storage, the state of your property, the extent of the infestation, as well as the skill and experience of the inspector.
Frequently Asked Questions about Pest Inspections
Testimonials
Had James come and complete a pest spray today, he was very efficient, friendly, polite and most importantly professional, he was knowledgable on the product and was happy to answer any questions or concerns I had, very happy with the level of service received today, if the product works half as well as the level of service I'll be an extremely satisfied customer.
maddison ellis
2023-10-16
I have been going to these guys for a few years now for pest control. I haven't been let down once. They are reliable, down to earth and happy to help. I won't go anywhere else.
Owner of The Big Treehouse Preschool New Lambton Today Hunter and Coast Pest control did a late 6pm pest control at our preschool premises. What can I say!!!!! First we had the honour of meeting a young gentleman Max very well spoken and professional 👏 went far and beyond to help. Today we have a little visit from a bird in our indoor playground. We couldn't get it out from the roof area all day both staff and children were upset and concerned. Max was happy to help in anyway he contacted another staff member that had clocked off for the day. Another lovely gentleman Ben returned with equipment to remove the bird. Massive thankyou to both Max and Ben not only did you go far and beyond to help but you have made all the kids at The Big Treehouse happy that the bird wasn't harmed. I would highly recommend this company and the staff. Look forward to seeing you for our pest control in 6 months Kind regards Alison Banek
James from Hunter & Coast Pest & Handyman Services was excellent. Easy to book. Great communication, arrived on time, friendly, clean and efficient! Even gave me a recommendation for a treatment to stay on top of the ants.
Have used hunter and coast pest control for years and couldn't be happier. They were on time, cost effective and helped get rid of all my pests. Customer service is second to none and I recommend them to everyone! Thanks team!!!
Jasmine Griesberg
2023-09-28
Professional and effective! Can't ask for much more thanks gusy!
Nice lady who did the job and a good company to deal with