Complete & General Pest Spray Newcastle, Maitland, Lake Macquarie
Specialists in Complete and General Pest Sprays

Licensed and Insured Pest Controllers

Fast and FREE Quotes

100% Guaranteed Results

Residential and Business Pest Control Treatments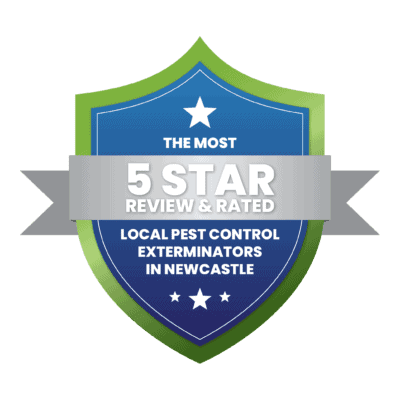 Experts in Complete & General Pest Spray Newcastle, Maitland, Lake Macquarie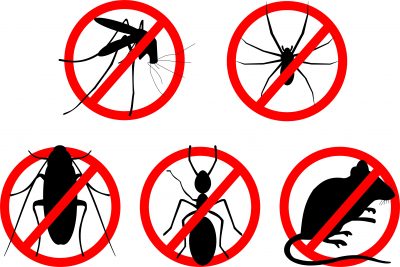 All About Compete & General Pest Spray
There are a variety of brand name chemicals that are used to treat pests. Brands are often designed specifically for a category of pests, such as rodents, termites, spiders, cockroaches, etc. However, several common compounds can be found within them. Each brand will have an 'active ingredient' which is the primary component that poisons the species.
The most common chemicals found in pest control are:
Abamectin

Cyfluthrin

Fipronil

Permethrin

Bifenthrin
Hydramethylnon

Pyrethrum

Boric Acid

Deltamethrin

IGR (Insect Growth Regulator)
All of these compounds are designed to kill a particular species. But some are more potent than others, which is why they need to be carefully handled. In many instances, vinegar simply does not cut it. It won't prevent termites, who form their brand of vinegar in the gut biomes. You could use something like Taurus SC, which contains Fipronil. It is completely safe after it dries.
For cockroaches, a different treatment is necessary. Cockroaches are very resilient. Boric Acid is something that stays effective as long as it is dry, so it can be dusted over the area for indefinite periods to keep cockroaches away. Other compounds include Hydramethylnon and Indoxacarb, both lethal to cockroaches.
For more information on complete & general pest spray, contact Hunter and Coast on  (02) 4956 3169. When it comes to chemicals and compounds, you don't want to mess around.
Is Pest Control Spray Dangerous?
There are some caveats to pest control sprays. They are made from chemicals which kill off the pests, but also happen to be harmful to the environment and some can be toxic to humans. However, having an infestation of termite or cockroaches is far worse. They will breed at a fast rate, leave a foul odour, excrete everywhere, and poison food and water supplies. The sprays are usually fine and have been extensively tested. And they are what is necessary for dealing with a much bigger problem.
How Long Does Pest Control Exterminator Spray Last?
A typical treatment pest control averages out about 20 minutes, and even most interior applications can be completed in an hour. Moisture, sanitation, and environmental conditions can all affect how long a treatment may last. Most pests typically require 2-3 treatments and last approximately 2-3 weeks. But it will depend on the size of your property, the type of species, and the level of infestation.
Don't risk you and your family's safety from pests and the diseases that come along with them! Call Hunter and Coast on  (02) 4956 3169 for Complete & General Pest Spray!
Testimonials
Had James come and complete a pest spray today, he was very efficient, friendly, polite and most importantly professional, he was knowledgable on the product and was happy to answer any questions or concerns I had, very happy with the level of service received today, if the product works half as well as the level of service I'll be an extremely satisfied customer.
maddison ellis
2023-10-16
I have been going to these guys for a few years now for pest control. I haven't been let down once. They are reliable, down to earth and happy to help. I won't go anywhere else.
Owner of The Big Treehouse Preschool New Lambton Today Hunter and Coast Pest control did a late 6pm pest control at our preschool premises. What can I say!!!!! First we had the honour of meeting a young gentleman Max very well spoken and professional 👏 went far and beyond to help. Today we have a little visit from a bird in our indoor playground. We couldn't get it out from the roof area all day both staff and children were upset and concerned. Max was happy to help in anyway he contacted another staff member that had clocked off for the day. Another lovely gentleman Ben returned with equipment to remove the bird. Massive thankyou to both Max and Ben not only did you go far and beyond to help but you have made all the kids at The Big Treehouse happy that the bird wasn't harmed. I would highly recommend this company and the staff. Look forward to seeing you for our pest control in 6 months Kind regards Alison Banek
James from Hunter & Coast Pest & Handyman Services was excellent. Easy to book. Great communication, arrived on time, friendly, clean and efficient! Even gave me a recommendation for a treatment to stay on top of the ants.
Have used hunter and coast pest control for years and couldn't be happier. They were on time, cost effective and helped get rid of all my pests. Customer service is second to none and I recommend them to everyone! Thanks team!!!
Jasmine Griesberg
2023-09-28
Professional and effective! Can't ask for much more thanks gusy!
Nice lady who did the job and a good company to deal with