Termite Barrier In Newcastle
Fully Licensed & Insured

100% Guaranteed Results

Child & Pet-Friendly Pest Control

Mobile EFTPOS Payment Option

Licensed and Insured Pest Controllers

Over 18 Years of Combined Experience

Experts in Termite Barrier Control Services

Residential and Business Pest Control Treatments
Termite Barrier In Newcastle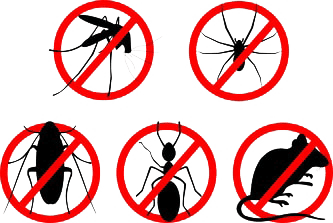 All About Termite Barriers
Barriers are potentially one of the most effective ways to contain termites. This is because termites are difficult to remove once an infestation is in place, and are easily prevented with some easy precautions.
With as much as 33% of Australian homes dealing with some level of termite infestation, a barrier can be a great way to keep them, and other pests, at bay. A termite barrier is usually not a structural treatment (though these are also available).
It is a chemical treatment that will keep termites away from wood. The barrier will surround the perimeter of a building so that the termites steer well clear.
Of course, you will want to ensure that you get a termite inspection with Hunter and Coast before you get the chemical barrier. This is because if there are termites inside the house, then the barrier is pointless. You will soon be dealing with a full-blown infestation. You will then have to get professional services to remove the termites before you enforce the termite barrier.
Ensure that your termite barrier is safe and sound before you make a purchase. Hunter and Coast only use approved treatments that are not harmful to humans and have acceptable levels of toxicity. We will also advise you on the specific agent and what to do when putting down the barrier.
The termite barrier is not actually inside your home but will be placed in the soil surrounding your home, in a trench outside the property. There is little threat to you, but much danger for hungry termites. Prevention is always the best cure.
Looking for the best Pest Control Newcastle has to offer? Click here to request for a quote.
How much does a termite barrier cost?
The cost of a termite barrier ranges from around $1,500 to $3,500 for the average Australian home. This cost varies depending on the size of your house, as well as whether you'd prefer a repellent or non-repellent chemical. A repellent chemical is cheaper as it simply deters termites from entering your home but does not kill them. A non-repellent treatment will kill off termites upon ingestion or contact.
How long does the termite barrier last?
You can expect a chemical termite barrier to offer your house protection against termites for around 5 to 8 years. After this time, it's best to call a pest control service once again to redo the chemical treatment. A physical barrier lasts longer at around 20 years but they are not as effective as a chemical termite barrier. A physical barrier simply reduces the risk of termites getting in, but they won't kill off the termites.
What is the best termite barrier?
The most effective termite barrier is a non-repellent termite chemical barrier. When termites eat this chemical solution, they will die. If they come into contact with the chemical barrier, they end up carrying around this solution and spreading it back to their colonies. Because they cannot detect the presence of this chemical, they eventually ingest it as they go about their normal routines.
What Termite Barrier and Termite Control Treatments Do You Offer?
Hunter and Coast Pest Control offers all aspects of termite barrier and termite control and termite treatment including;
Pre-construction termite barrier installation
Termite treatment prior to building
Pet safe termite control
Child safe termite control
Kill termites
Chemical termite barrier removal treatments
Home build termite treatment prior to the concrete slab
Commercial chemical termite treatment and termite barrier when building the house
Termite protection new house
Termite protection house build and timber house
Timber house termite protection and termite barrier
Frequently Asked Questions About Termite Barrier
We also offer:
Want to experience the best wasp control services in Newcastle? Call us today on (02) 4956 3169 or send us FREE quotes. We have excellent pest control services in Newcastle, as well as in Maitland, Lake Macquarie & Cessnock that will surely save your day.
Testimonials
Had James come and complete a pest spray today, he was very efficient, friendly, polite and most importantly professional, he was knowledgable on the product and was happy to answer any questions or concerns I had, very happy with the level of service received today, if the product works half as well as the level of service I'll be an extremely satisfied customer.
maddison ellis
2023-10-16
I have been going to these guys for a few years now for pest control. I haven't been let down once. They are reliable, down to earth and happy to help. I won't go anywhere else.
Owner of The Big Treehouse Preschool New Lambton Today Hunter and Coast Pest control did a late 6pm pest control at our preschool premises. What can I say!!!!! First we had the honour of meeting a young gentleman Max very well spoken and professional 👏 went far and beyond to help. Today we have a little visit from a bird in our indoor playground. We couldn't get it out from the roof area all day both staff and children were upset and concerned. Max was happy to help in anyway he contacted another staff member that had clocked off for the day. Another lovely gentleman Ben returned with equipment to remove the bird. Massive thankyou to both Max and Ben not only did you go far and beyond to help but you have made all the kids at The Big Treehouse happy that the bird wasn't harmed. I would highly recommend this company and the staff. Look forward to seeing you for our pest control in 6 months Kind regards Alison Banek
James from Hunter & Coast Pest & Handyman Services was excellent. Easy to book. Great communication, arrived on time, friendly, clean and efficient! Even gave me a recommendation for a treatment to stay on top of the ants.
Have used hunter and coast pest control for years and couldn't be happier. They were on time, cost effective and helped get rid of all my pests. Customer service is second to none and I recommend them to everyone! Thanks team!!!
Jasmine Griesberg
2023-09-28
Professional and effective! Can't ask for much more thanks gusy!
Nice lady who did the job and a good company to deal with