Pest Control Forster
Specialists in Pest Control Forster, Great Lakes, Mid North Coast, & Taree Regions

Licensed and Insured Pest Controllers

Fast and FREE Quotes

100% Guaranteed Results

Residential and Business Pest Control Treatments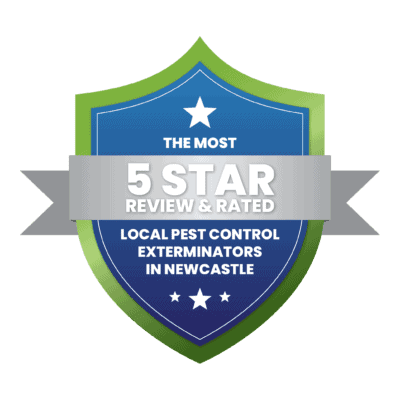 Experts in Pest Control Forster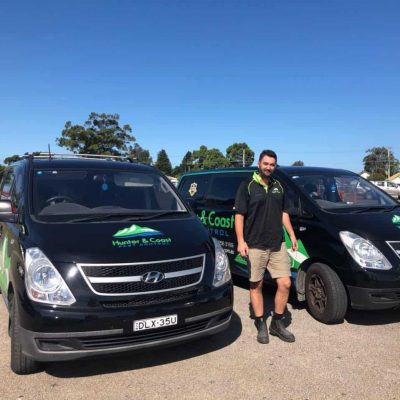 All About Pest Control Forster
Pest control is not something that you can do without. A lot of pest control fits perfectly into good architecture and interior design – leaving a gap between the soil and the structure, good insulation, dry interiors, and using high-quality materials. But some pest control is more involved – if you are dealing with an infestation of termites, ants, rats, or cockroaches, then you need to use professional services that can eradicate the problem as quickly as possible.
There are many home remedies that you can use. But, more often than not, these fail to work as you have to get every single pest for it to work. Otherwise, the pests will come back in a couple of weeks and it will be back to square one.
Hunter and Coast can cater to pest control in the Forster, Great Lakes, Mid North Coast & Taree regions. We have over 10 years of experience and are passionate about the quality of our services. In these areas, Cockroaches and termites tend to be the most common requests.
In fact, over 30% of Australian residences are dealing with some level of termite infestations. Pests are attracted to moist and damp conditions, and this is an essential preventative measure to take to combat pests in your home or commercial property.
Looking for the best Pest Control Newcastle has to offer? Click here to request for a quote.
What Emergency Pest Control Treatment Do You Offer
Headed up by Local Pest Technician, Nick Brown, an Expert in General Pest Control, Hunter and Coast Pest Control – Mid North Coast Division offers all aspects of pest treatments for the Forster, Great Lakes, Mid North Coast, and Taree regions.
Pensioner Discounts

General Pest Sprays

German Cockroach Treatments

Mouse and Rat Treatments

End Of Lease Flea Sprays

Annual Pest Sprays

Bird Control

Cockroach and Spider Control

Great Lakes Mid north coast Taree pest treatment
Great Lakes Mid north coast Taree pest control company

Kill pests

Great Lakes Mid north coast Taree pest spray

Great Lakes Mid north coast Taree pest infestation treatment

Great Lakes Mid north coast Taree pest exterminator

Great Lakes Mid north coast Taree pest extermination
How Do I Choose A Good Pest Control Company?
It's hard to know how to choose a good pest control company. Many companies charge too much and deliver too little. The company should be licensed and insured, with an excellent track record. These are the basics. Companies that have been in operation longer than 5 years and have a good reputation are definitely preferable to newer businesses. If the company is easy to contact and fast with its response, you should be dealing with a high-quality pest control company.
Is Pest Control The Same As Extermination?
Pest control can be the same as pest extermination. The difference is that pest control experts weigh up the situation to determine the appropriate mechanism. If you are dealing with an infestation of insects, then the best option is usually going to be extermination, and this typically involves chemical treatment. The pest control expert also does home inspections, preventative treatments, and consultations, and other avenues. Usually, they mean the same thing. But remember, you don't just want to exterminate the problem. You want to make sure it doesn't come back!
How Long Should Pest Control Last?
This depends on a large variety of factors. General pest control treatment (spiders, moths, roaches, silverfish, pillbugs, etc) lasts a few months and needs to be done quarterly. A serious infestation of ants, fleas, or termites means that monthly visits are necessary for three to six months, depending on the scope of the treatment. The bottom line is that pest control will last until all the pests have been removed from the property.
Call Hunter and Coast on 02 6555 6606 for more detail on emergency pest control services.
Emergency Pest Control

General Pest Spray

Pre-Purchase Pest Inspection

Same Day Pest Control
Testimonials
Had James come and complete a pest spray today, he was very efficient, friendly, polite and most importantly professional, he was knowledgable on the product and was happy to answer any questions or concerns I had, very happy with the level of service received today, if the product works half as well as the level of service I'll be an extremely satisfied customer.
maddison ellis
2023-10-16
I have been going to these guys for a few years now for pest control. I haven't been let down once. They are reliable, down to earth and happy to help. I won't go anywhere else.
Owner of The Big Treehouse Preschool New Lambton Today Hunter and Coast Pest control did a late 6pm pest control at our preschool premises. What can I say!!!!! First we had the honour of meeting a young gentleman Max very well spoken and professional 👏 went far and beyond to help. Today we have a little visit from a bird in our indoor playground. We couldn't get it out from the roof area all day both staff and children were upset and concerned. Max was happy to help in anyway he contacted another staff member that had clocked off for the day. Another lovely gentleman Ben returned with equipment to remove the bird. Massive thankyou to both Max and Ben not only did you go far and beyond to help but you have made all the kids at The Big Treehouse happy that the bird wasn't harmed. I would highly recommend this company and the staff. Look forward to seeing you for our pest control in 6 months Kind regards Alison Banek
James from Hunter & Coast Pest & Handyman Services was excellent. Easy to book. Great communication, arrived on time, friendly, clean and efficient! Even gave me a recommendation for a treatment to stay on top of the ants.
Have used hunter and coast pest control for years and couldn't be happier. They were on time, cost effective and helped get rid of all my pests. Customer service is second to none and I recommend them to everyone! Thanks team!!!
Jasmine Griesberg
2023-09-28
Professional and effective! Can't ask for much more thanks gusy!
Nice lady who did the job and a good company to deal with