Pest Control & Pest Treatment Maitland
Child & Pet-Friendly Pest Control

All Work Guaranteed

7 Days a week Service

Servicing Newcastle Pest Control areas

Lake Macquarie Pest Control areas

Central Coast Pest Control areas

Forster, Taree, & Surrounds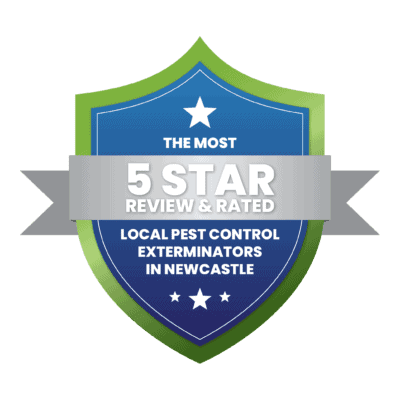 Pest Control Maitland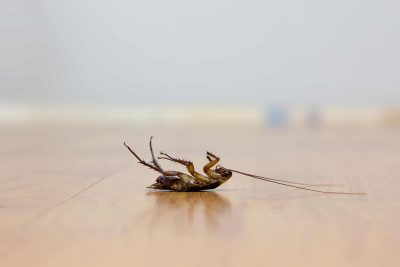 Hunter and Coast Pest Control offers all aspects of pest control and pest treatment services achieved by professional pest control technicians. Our pest control services include:
General pest spray, kills pests, bugs and insects
End of lease spray
Spray for pests
Pest spray Maitland
Maitland pest infestation treatment
Maitland pest exterminator and pest extermination
Kill pests, remove pests and spray pests
Pest infestation treatment and fumigate pests
Pest exterminator, pest extermination and fumigation
Pest removal
Total pest Inspection, pest removal plan, and pest prevention
Environmentally-friendly pest treatments
Guaranteed pest prevention from all your common pest problems
Safe Pest Treatments – Pet safe, kid/child safe
Cheap pest control – reasonable pest control prices, pest control deals
Complete pest spray and general pest spray, complete pest removal service
Service recommended pest control reviews, qualified pest exterminators
Looking for the best Pest Control Newcastle has to offer? Click here to request for a quote.
Maitland Pest Problems and Pest Treatment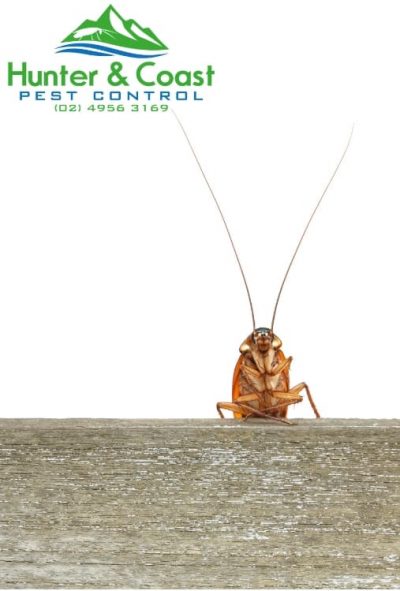 The beautiful and constantly developing Maitland Region of the Hunter Valley is a known hot spot for pest activity with Hunter and Coast Pest Control's experienced Professional Pest technicians spending almost half their time servicing the region for all the major pests this area of NSW has to offer – if you can think of a pest, the Maitland Region has it and this is due to a range of factors from the warm dry summers, the beautiful low-density acreages that provide plenty of pastured land for snakes and wildlife that bring with them their fair share of ticks, fleas, bird mites, mosquitoes, cockroaches and ants (to name a few!) The Maitland Region is managed by the fine folk at Maitland City Council who have delineated the region into 5 wards – north, south, east, west and central. Coming from Newcastle the region of Maitland begins at the East Maitland and Thornton area with Thornton being the home of one of the most popular housing developments "Somerset Park" (which was helped along by the marketing of Newcastle's favourite son, Andrew Johns) this development is a pest control hotspot especially redback spiders which have adapted to finding shelter underneath wheelie bins and children's play equipment, especially trampolines. Responsible homeowners in the Thornton area often contact us to organise thermal imaging camera termite inspections, termite barrier systems and general pest sprays for their properties.
In East Maitland, the Maitland regions eastern wards major shopping centre – Stockland Green Hills, we have surrounding areas such as Ashtonfield and Metford where one will often find a hunter and coast pest control vehicle servicing homes for annual and bi-annual general pest sprays for cockroaches, fleas, ticks, spiders and mites. Dog and cat owners, in particular, are mindful of the local tick and paralysis ticks who have inhabited the East Maitland bushland from long before homes were built – our preventative tick spray treatments in conjunction with veterinary recommended tick products such as Nexguard, mean a better nights sleep for a pet owner.
The ever-popular Walka area provides a bucolic atmosphere for family's to have a picnic but the water supply itself provides that essential liquid H20 to sustain insect larvae and provide habitat to insect carrying local bandicoots, possums and birds. Houses located in the general vicinity of Maitland waterways such as the hunter river and Telarah lagoon and Walka.
Maitland has a warm temperate climate, characterised by hot summers and mild winters. Rainfall peaks in autumn. Located on the east coast of new south wales near Newcastle, surrounded by the regions of hunter region and hunter valley, city of Lake Macquarie, Cessnock, Maitland and Port Stephens council. The location and climate of Maitland created ideal conditions for a range of household pests and pest problems.
Common Pests in Maitland
Maitland pest problems are linked to the warm, humid climate and seaside location. This creates ideal breeding condition for a range of pest including;
Other Pest Control Services
Our pest control Lake Macquarie services can treat all house and garden pests including:
Maitland Pest Control company offering:
Total pest exterminators, pest removal plan, and pest prevention
Environmentally friendly pest treatments
Guaranteed pest prevention from all your common pest problems
Safe Pest Treatments
Superior pest removal service
Pricing & Service Guarantee
Being a family owned and operated pest company Hunter and Coast Pest Control guarantees its pest treatments, ensures we are prompt with contacting our clients, all are pest technicians are qualified, polite and on time! We offer a cheap pest control treatment service without compromising on the quality. We also offers competitive pricing, prides itself on excellent customer service – highlighted by our numerous online positive reviews and recommendation, We pride ourselves on being the best pest removal company in Newcastle.
Interior Pest Treatment: We offer a safe pest spray and other pest treatments for the inside of your home. We treat problem pest areas where pests hide such as your home's cracks and crevices. We will treat the kitchen, bathrooms, bedrooms, hallways, garage and all doors to the exterior of your home.
Exterior Pest Treatment: Most pest problems begin outside, our pest technician will assess your main risk areas and target points of entry for pest into your home, and then lay down a protective barrier, usually an exterior pest spray, around your home and garden.
Newcastle Pest Control Company – Pest Control Services
Maitland Service Area
Hunter and Coast Pest Control services homes Maitland wide and surrounding areas including the following:
Is a city in the Lower Hunter Valley of New South Wales, Australia and the seat of Maitland City Council. The population of this area is approximately 67,132 people according to the census report that was carried out in 2011, this region has a density of 513.6/km2 and the area 392km2. The area is located 166km North of Sydney and 35km North west of Newcastle.
The area has a warm temperate climate with hot summers and mild winters, the areas surrounding this region include Cessnock and Singleton government areas. A suburb of maitland, is also popular for its fashion, cafes and specialty shops. Tourism is also a significant local industry. The modes of transport include railway, air where there is Maitland Airport. There is Media sources including Print media, Radio, Television among others. The area also serves as an educational center, sports and recreational facility.
Maitland
Maitland owes its success to the Hunter River upon which it was established. Back in the day, it became a distribution hub for outlying areas, and the town simply swelled from there. At one point, Maitland was the second largest town in Australia, which lasted all of 20 years until the Victorian gold rush drew attention elsewhere.
Maitland is the seat of the Maitland City Council.
Maitland North
As the name suggests, Maitland North is situated at the upper end of Maitland. It features a large number of residential and shopping areas, including the local K-Mart. The Maitland Hospital lies just off the A43, near the Telarah Lagoon.
Maitland Vale
Maitland Vale was built along the Maitland Vale road, and borders the rapidly expanding suburb, Aberglasslyn. The land is mostly rurla farmland, although it does feature some luxury accommodation at Eelah for weary travelers.
South Maitland
This inner city suburb situated in Maitland is separated from the main town by the New England Highway and Main North railway line.
East Maitland
East Maitland is a suburb which is home to a major commercial district called Greenhills, where locals and visitors often shop till they drop.
Sports historians will note that the World Champion Boxer, Les Darcy, is buried in the Catholic Section of East Maitland Cemetery.
Away from the shops, South Maitland is all about recreation and relaxation, boasting a number of gardens, tennis courts and pools in Maitland Park. The Park also appeals to history buffs through the Maitland War Memorial.
Testimonials
Had James come and complete a pest spray today, he was very efficient, friendly, polite and most importantly professional, he was knowledgable on the product and was happy to answer any questions or concerns I had, very happy with the level of service received today, if the product works half as well as the level of service I'll be an extremely satisfied customer.
maddison ellis
2023-10-16
I have been going to these guys for a few years now for pest control. I haven't been let down once. They are reliable, down to earth and happy to help. I won't go anywhere else.
Owner of The Big Treehouse Preschool New Lambton Today Hunter and Coast Pest control did a late 6pm pest control at our preschool premises. What can I say!!!!! First we had the honour of meeting a young gentleman Max very well spoken and professional 👏 went far and beyond to help. Today we have a little visit from a bird in our indoor playground. We couldn't get it out from the roof area all day both staff and children were upset and concerned. Max was happy to help in anyway he contacted another staff member that had clocked off for the day. Another lovely gentleman Ben returned with equipment to remove the bird. Massive thankyou to both Max and Ben not only did you go far and beyond to help but you have made all the kids at The Big Treehouse happy that the bird wasn't harmed. I would highly recommend this company and the staff. Look forward to seeing you for our pest control in 6 months Kind regards Alison Banek
James from Hunter & Coast Pest & Handyman Services was excellent. Easy to book. Great communication, arrived on time, friendly, clean and efficient! Even gave me a recommendation for a treatment to stay on top of the ants.
Have used hunter and coast pest control for years and couldn't be happier. They were on time, cost effective and helped get rid of all my pests. Customer service is second to none and I recommend them to everyone! Thanks team!!!
Jasmine Griesberg
2023-09-28
Professional and effective! Can't ask for much more thanks gusy!
Nice lady who did the job and a good company to deal with