Mosquito Control Newcastle
Fully Licensed & Insured

100% Guaranteed Result

Child & Pet-Friendly Pest Control

Mobile EFTPOS Payment Option

Experts in Mosquito Control Services

Licensed and Insured Pest Controllers

Over 18 Years of Combined Experience

Residential and Business Pest Control Treatments
Experts in Mosquito Control Newcastle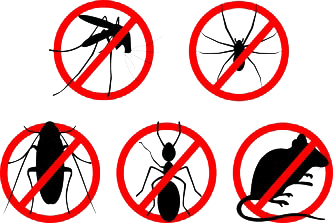 All About Mosquito Pest Control
Let's be honest – nobody likes mosquitos, the 6-legged blood-sucking insects that feed on all kinds of mammals. Mosquitos are known to be transmitters of some of the world's deadliest diseases, including malaria, dengue virus, Zika, and West Nile virus. Mosquitos also carry specific viruses that are dangerous to animals including dogs, cats, and cows.
Aside from the serious side effects. It is impossible to have people over for dinner if mosquitos are flying around everywhere. It can ruin a family get-together or business meeting. Mosquitos often lay their eggs in moist and swampy areas. But eggs can also be found in:
Tree holes
Old tires
Buckets
Toys
Potted plant trays and saucers
Plastic covers or tarpaulins
places as small as bottle caps
There are many methods of control that can be implemented to reduce the number of mosquitoes. Local councils may use larvicides (pesticides that kill the larvae) which prevent mosquitoes from maturing to adults. In areas where there is a disease outbreak fogging may be considered as an option to kill the infected adults. Other methods could include the use of parasites, predators, or pathogens of mosquitoes to assist in extermination.
Looking for the best Pest Control Newcastle has to offer? Click here to request for a quote.
Hunter and Coast Pest Control are familiar with the many different methods of mosquito removal. We will not only remove your infestation but advise you on the best ways to keep them away. We also cater to a wide variety of rodents, insects, and animals.
Make sure you and your family are safe. Avail of the best Mosquito Pest Control near you. Give us a call now on  (02) 4956 3169 today for a fast, free, quote.
What Other Pests Do You Deal with?
As a leading company that deals with all types of pests in Newcastle, Maitland, and Lake Macquarie, we make sure to provide our clients with the complete list of types of pests that we can effectively terminate. These are:
What Diseases Are Transmitted By Mosquitoes?
Mosquito-borne diseases in Australia include Dengue fever, Australian encephalitis, Ross River (RR) virus disease, and Barmah Forest (BF) virus disease. Dengue is the most important viral disease transmitted by mosquitoes afflicting humans in a world context. Clinical symptoms range from mild fevers to a severe and potentially life-threatening hemorrhagic disease. In Australia, Dengue fever is restricted to Queensland where the major vector Aedes aegypti occurs.
What Time Do Mosquitoes Come Out In Australia?
In New South Wales, most mosquitoes become active at dawn and dusk, and into the evening. When travelling overseas it is important to be aware of the biting patterns of the local mosquitoes which transmit diseases. For instance, the mosquitoes that transmit diseases such as dengue, chikungunya, and Zika, will bite 24 hours. They are always a nuisance.
What Is The Best Mosquito Repellent?
Many home-made remedies can be used to prevent mosquitoes from biting. At best, however, their effectiveness is limited. This is because human skin contains natural chemicals that attract mosquitoes. This explains why mosquitos will sometimes go for one person and not another, even in the same area. It also depends on how hungry the mosquito is. If it needs to feed, then it will risk all but the strongest repellant, and these will have chemicals in them that also harm human skin.
Don't risk getting mosquito-borne diseases! Avail of the best Mosquito Pest Control near you. Give us a call now on  (02) 4956 3169 today.
What Kind Of Mosquito Treatment Do You Offer?
Hunter and Coast Pest Control offers all aspects of mosquito control and mosquito treatment including;
Mosquito control
Mosquito treatment
Mosquito extermination
Mosquito spray
Home mosquito control and home mosquitoes treatment
Commercial mosquito control, treatment, and spraying
Mosquito infestation treatment
Pest spray mosquitoes
Chemical mosquito treatment
We also offer:
Want to experience the best wasp control services in Newcastle? Call us today on (02) 4956 3169 or send us FREE quotes. We have excellent pest control services in Newcastle, as well as in Maitland, Lake Macquarie & Cessnock that will surely save your day.
Testimonials
Had James come and complete a pest spray today, he was very efficient, friendly, polite and most importantly professional, he was knowledgable on the product and was happy to answer any questions or concerns I had, very happy with the level of service received today, if the product works half as well as the level of service I'll be an extremely satisfied customer.
maddison ellis
2023-10-16
I have been going to these guys for a few years now for pest control. I haven't been let down once. They are reliable, down to earth and happy to help. I won't go anywhere else.
Owner of The Big Treehouse Preschool New Lambton Today Hunter and Coast Pest control did a late 6pm pest control at our preschool premises. What can I say!!!!! First we had the honour of meeting a young gentleman Max very well spoken and professional 👏 went far and beyond to help. Today we have a little visit from a bird in our indoor playground. We couldn't get it out from the roof area all day both staff and children were upset and concerned. Max was happy to help in anyway he contacted another staff member that had clocked off for the day. Another lovely gentleman Ben returned with equipment to remove the bird. Massive thankyou to both Max and Ben not only did you go far and beyond to help but you have made all the kids at The Big Treehouse happy that the bird wasn't harmed. I would highly recommend this company and the staff. Look forward to seeing you for our pest control in 6 months Kind regards Alison Banek
James from Hunter & Coast Pest & Handyman Services was excellent. Easy to book. Great communication, arrived on time, friendly, clean and efficient! Even gave me a recommendation for a treatment to stay on top of the ants.
Have used hunter and coast pest control for years and couldn't be happier. They were on time, cost effective and helped get rid of all my pests. Customer service is second to none and I recommend them to everyone! Thanks team!!!
Jasmine Griesberg
2023-09-28
Professional and effective! Can't ask for much more thanks gusy!
Nice lady who did the job and a good company to deal with